During your stay aboard the vessel that will be anchored up in calm, protected waters at all times, you will experience all the comforts of home while enjoying first class meal service and accommodations aboard the magnificent 110' Research and Exploration Vessel Alaskan Leader. Once a High Line Bering Sea Crabber, the Alaskan Leader was refitted into an Exploration Vessel in 2006 with all the comforts of a floating lodge. The main cabin lounge area provides a comfortable gathering area with wrap around leather sofas, large picture windows and 72" HD TV offering on board Satellite TV and the ability to replay your day's video or photos for all to enjoy. The vessel has berths for up to 12 guests. We have private staterooms for couples and singles, as well as, an inviting bunk room with traditional vessel berths.
Every morning meal service will be provided around our custom made Alaska Sitka Spruce log dining table that seats 10-12. Lunches will vary from sit down to sack lunch depending on your day's itinerary. Evening appetizers and meal service will be split between main cabin and back deck depending on the weather and your preference. You will enjoy plenty of fresh caught Alaska Seafood for your evening meal service. We pride ourselves in providing First Class meal service. We are not a large Cruise Ship but you can expect to dine on: King Crab, New York Steak, Salmon, Shrimp, Halibut, Pork Tenderloin and Halibut Wraps. Meals are served Family Style and portions are generous. Deserts are typically made fresh daily for evening dining. Appetizers focus on Alaska Seafood favorites: Smoked King Salmon, Smokin' Hot Jalapeno Halibut Dip, Shrimp Cocktail, Salmon Dip, Smoked Oyster Cracker and Veggie/Cheese Platter. Depending on the vessel move schedule, breakfasts vary: Scrambled Eggs and Ham with Country Potatoes; French Toast and Bacon; Fried Eggs and Sausage Patty; Pancakes and Sausage; Bagels, Salmon Locks and Fruit; Cereal; Yogurt and many variations. We try to provide fresh fruit and vegetables with our daily meal service. Lunch service is usually a sack lunch for the field: sandwich, snack and juice box or water. Lunches occasionally served aboard vessel will typically be light and could be homemade soup and sandwich or seafood pasta salad.
Each day you will have the opportunity to plan out your adventure with our sport fishing guides. You will be able to utilize any number of our auxiliary vessels captained by a United States Coast Guard Licensed Captain. Whether you want a day trip for Halibut and Rockfish or a trip to the beach for Salmon fishing in the stream we can accommodate you. Other vessels available for exploring the beautiful, scenic coastline include our 16' Boston Whaler, 25' Ocean Mako or two person kayaks. Whatever you choose to do for the day, you will have ample opportunity to fish.
During your fishing adventure on remote Afognak Island, it is not uncommon to experience the excitement of viewing a plethora of flora and fauna. The wildflowers of Alaska will be in spectacular phases of bloom along the coast and serve as your backdrop while viewing an array of marine mammals and wildlife, including Sea Otters, Sea Lions, Seals, Orcas, Humpback Whales, Eagles, Sea Birds and of course, the famed Kodiak Brown Bear.
Each year the Coho Salmon also known as Silvers return in September from their ocean journey to the waters of North Afognak Island in amazing numbers. These powerful, firm bodied, bright silver salmon are an absolute thrill to fish. Whether you fly-fish or rod-n-reel fish there will be a variety of environments to test your skills. We fish both salt water and fresh water for Silvers and work with the tides to enhance your fishing experience.
Our Halibut Fishing is exceptional. As many of you are aware, Alaska has been struggling with how to manage the halibut industry and has developed a plan of quotas and fleet reduction. We have the good fortune of being able to offer chartered halibut trips in an area that has not been restricted with fish size or reduced numbers: Halibut Daily Bag Limit is 2 per person with No Size Restriction. We fish North Afognak Island during Salmon Season in September and the Katmai Coast in July and August during the Bear Viewing Season.
All meals and snacks
Beverages provided: soda, juice, water, coffee, tea and hot chocolate
Lodging (including pillow, bedding, towels and wash cloths)
*Feel free to bring your own beer, wine or spirits as we do not provide them
Fishing Poles and Reels for Salmon and Halibut Fishing; we provide a limited amount of salmon lures and halibut weights and hooks; Halibut Bait provided.
| | |
| --- | --- |
| 7 Day/6 Nights Stay -- $4,500.00 | A 50% non-refundable deposit is required to hold your Bear Viewing Date. The balance is due 30 days prior to your trip date. We accept Visa, MasterCard, Cashier Check and Wires for deposit. We only accept bank wires for the balance of your trip. |
• Book early to reserve your trip date. Customized Charters Available for Groups of 6 or more.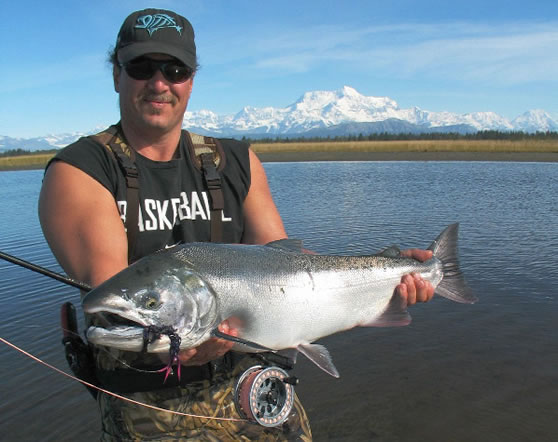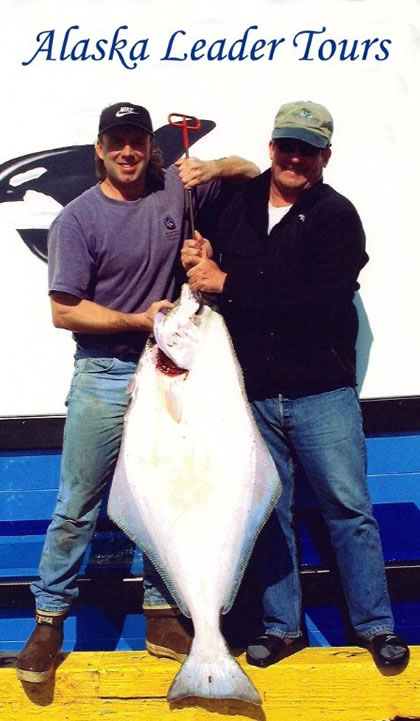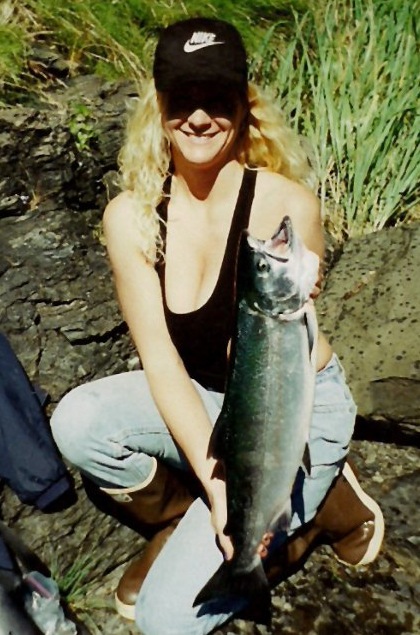 Lightweight rain gear, preferably non-breathable
Knee High Rubber Boots
Hip Waders or Chest Waders for Stream Fishing
Slip-on/off shoes for the boat travel on main outside deck (Inside of the main lodging vessel is a "socks only" environment to keep our living area clean. We recommend open back slippers for easy on and off.). Daypack for field trips to carry personal gear
Lots of clean Socks
Sunglasses
Binoculars
Camera and charger
Fly Rod and Flies
Salmon Lures/Halibut Hooks
Sunscreen
Personal toiletries
Prescription Medications